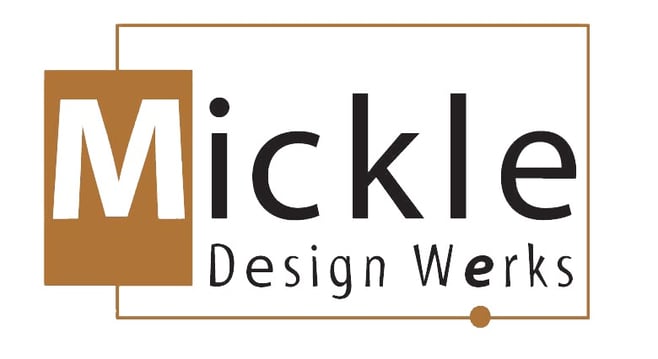 Pre-Shoot Prep
For those that are new to modeling or doing their first shoots here are some Tips and Tricks to Prepare for the Shoot:
1. Rest
It's important to get a good night's rest the night before your shoot. This will ensure you do not appear tired and have plenty of energy to focus on posing and having fun at your session. It also decreases the chance of having under-eye circles.
2. Hydrate
Make sure you drink plenty of water in the days leading up to your session. Water flushes toxins from your body making your skin look more healthy and also shedding extra water weight. It's also a good idea to not drink alcoholic beverages the night before your shoot.
3. Protect (your skin)
While some ladies prefer tanned skin, it's important to not be exposed to direct sunlight in the weeks leading up to your session. Not only can this cause sunburn but also increases the chance of tan lines which are both unflattering and time-consuming to edit out of your images. If you must be in direct sunlight please limit your exposure and protect your skin with a high SPF sunscreen.>
4. Clean (skin and hair)
Please arrive to the studio with clean and dry skin and hair. If your session includes hair and make-up styling this will ensure the best and most timely results with your styling. If you are prone to oily hair and skin then please wash them the morning of your shoot and arrive with hair dry.
5. Grooming
If you plan on grooming (waxing, shaving, etc.) yourself or having grooming services done please do them at least 2-3 days before your session. This ensures that all red bumps, redness or other unanticipated reactions are at a minimum and have time to fade out. If you plan on having your hair cut or colored please do so at least a week in advance to ensure you have time to repair any mistakes that may happen. Also, have your nail done in a neutral look. A nude color, french manicure or clear coat is preferred.
6. Arrival
Please be sure to arrive for the shoot no earlier or later than your designated time. It's important to be on time to make sure the day moves smoothly and that your session is not cut short because of tardiness. You want to be relaxed and not worried about time so arrive as scheduled.
Makeup Styling
I generally like to start with a light look first and go dark for later looks, time permitting.If you would like to try something different, there are great tutorials on YouTube, some that I've used on this page.

The default look that I tend to go for is a pin-up/burlesque type look:
light and neutral/earth tone colors for eye shadow

winged eyeliner

a bold lip, usually red or burgundy color

matte foundation
An example of this is the image to the right here.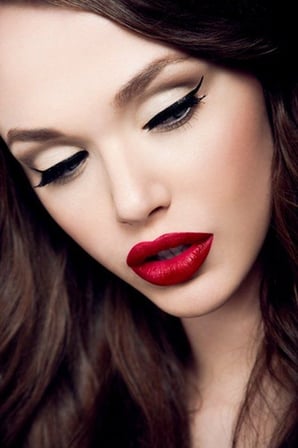 Hooded Eye
If you have a hooded eye this is a great tut on how to achieve this look:

Classic Old Hollywood Glam Makeup Tutorial (hooded eyes)
Winged Eye Liner
I do like a winged line if you are able to do it. Here is a good tut on how to do it if you want to practice. Otherwise, I'm good with just the liner along the eye line without the wing.
Hair Styling
If you are good with styling your hair then that gives us more options for different looks. You know your hair best and how it behaves so please let me know what challenges we are up against when dealing with your hair.
If you can get curls to hold in your hair that would be great. Big loose and voluminous curls can provide the base for doing lots of great looks with the hair. Unfortunately getting them can be time-consuming so we want to avoid having to set them at the shoot. I'd prefer to have you arrive with curls pinned up or in rollers until we are ready to shoot so that we can save time and they remain fresh before shooting.
Here are some more YouTube videos for certain techniques:
VOLUMINOUS CURLS (LONG LASTING)
How to Create a Perfect Ponytail and Bun
Wardrobe Styling
I have lots of clothes, shoes, and accessories. I've asked for your sizes in the questionnaire that I sent to you so I can determine some looks based on my wardrobe. The following listed items are standard items that I like you to bring with you along with attached a list of items that models have in their Modeling Bag for a checklist reference. I do not expect that you will have all of these for our shoot. You do not have to bring all of these items (especially if they do not travel well for you) but aim for 5-7 outfits:
White button-up shirt

nice solid color blouse (button up or slip-on)

Belt/Suspenders

Lingerie sets (bra and pantie sets not teddies)

Garter belt/Waspies

High heeled shoes (prefer solid color) and at least one black pair

Open-toe heels

Closed-toe heels

Boots (skinny heel)

Various accessories, especially necklaces, bracelets, and earrings

Black opaque full-length stockings

Body Stockings/Hosiery/Thigh high stockings (fishnets and solids)

Hats or headpieces (e.g. cloche, pillbox w/netting w/clip)
Also, if there are items you specifically want to bring with you for me to shoot for you, please bring them along.
If you feel like doing some online shopping to expand your shoot wardrobe then here are the places that I shop:
Amazon | Milanoo | Victoria-Velvet-Collection | Lingerie Diva | Sexy Shoes
OD Girl | Wicked Temptations | Glamorose | Liquid Dreams | Flirt | Yandy | Eye Candy Lingerie | Shein | Ali Express