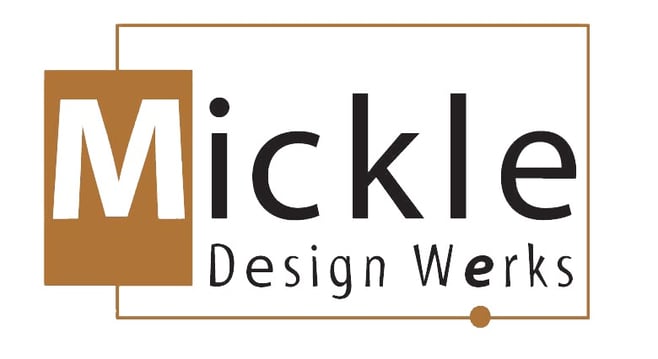 On-Going Casting
I love to collaborate with Models and Stylists for my personal work. If you are seeing this page then I've contacted you about a possible shoot together.
I will cut to the chase and present the specifics of a proposed shoot. Sorry for the "form letter" format but I don't want to waste your time going back and forth with details and I want to give you as much info as possible so you know what I'm proposing:
Purpose
I'm primarily looking to shoot content for my retail boudoir photography (Sweet Audacity) and personal work (Mickle Design Werks). The content will be used on my websites and social media presence. Additionally, if I am considering magazine publication submissions (both online and print) for the images from the shoot I will inform you of that intent.
Also, if you are OK with shooting video, I'm also looking to shoot some promotional fusion showreels for my sites as well. Fusion involves short video clips (5-15 seconds in length) mixed in with still images. These would also be for the Sweet Audacity and Mickle Design Werks brands and my various social media site.
Images to be Shot
I'm most interested in shooting beauty, concept, and fashion editorial-styled nude stills and video clips. For trade shoots, if you have specific concepts or sets in mind that you would like to shoot, please let me know so that I can try to incorporate them into the planning for the shoot so that we can have time to shoot them.
Regarding Nude Work
Yes, I shoot a fair bit of nude work. Whether I do that is up to you and your artistic boundaries. My intent when someone reviews my body of work is that I want them to see that I use nudity as a compositional element of the image and as a compliment to the story. I always want the Models that I work with to be comfortable with what's to be shot which is why I've presented these example images so that you have a specific idea of how I approach shooting nudes. If you are more modest than adventurous in shooting nude work, no worries. Once you've made your preference known to me they will be respected, so try to communicate that to me in your reply. Just note the kind of images that you would prefer not to do so that I have an idea of your sensibilities. Keep in mind that I do need social-media safe content (images that don't get you banned or blocked from those sites) so I'm not just looking to only shoot you sans clothes.
Examples of some of these kinds of images I want to shoot with you can be found here:
Styling
Styling is a very important element for my shoot and adds to the production value. Since November of 2013, I've taken on doing the styling for most of my shoots which includes hair, make-up, and wardrobe.
It always helps to know if you would want to do it yourself or know of someone that can do hair and/or make-up or can do it well for you. If you are willing to hire a Stylist for the shoot, a good one can be hired for $75-$100. Sometimes I am able to get a Stylist in for trade work but they tend to be very selective (like you have to meet Modeling Agency standards) and discriminate with trade work. So if they don't like the Model or the concept they likely won't be interested in trade. If we schedule a shoot, it's helpful to know your skill level when it comes to hair and make-up so I know what we are working on within this area.
Please have a look at my Styling for Photoshoots page for my styling preferences and let me know if you are able to do the looks posted there. On that page, you will find specific instructions on how I prefer the styling be done for the shoot. It is very detailed so please be sure to give yourself time to read the material and view the videos for our shoot.
Also on the styling page, I have listed the wardrobe that I suggest you bring to the shoot. I have plenty of wardrobe items (including shoes and accessories) that I use for shoots and tend to style the shoot ahead of time with those items. If you have particular items that you want to shoot, let me know so that I can include them in the pre-production of the shoot.
Availability
Given the new normal of the Covid-19 pandemic, I'm generally available for shooting during my normal shooting hours (between 8 am - 9 pm). I prefer to have the option to shoot with daylight so typically I like to schedule shoots that have a morning to early afternoon start time. Typically, a 10 am -2 pm time block allows us to miss the morning and afternoon rush traffic.
Specific dates not available are shown here:
http://mickledesignwerks.com/blogwerks/shoot-calendar/
I tend to not want to book more than a month in advance of a shoot, preferably within 2-3 weeks.
Length of Shoot
I try to keep shoots to about 3-4 hours long. Sometimes they can go shorter or longer, so be aware of that.
Add an extra 30-60 minutes for settling in after arrival, styling (if not shoot ready upon arrival), and paperwork.
Location

Images can be shot from my residential studio or on location. My residential studio is located in Fort Washington, MD:
10838 Hilltop Drive, Fort Washington, MD 20744
I typically will shoot in secluded locations at the nearby locations or various sets at the residence when I shoot in the Fort Washington location.
If I'm looking at another location this will be discussed well in advance of the shoot with you.
Compensation
I generally set aside a budget for doing Model-Paid Shoots. Compensation can take the form of two options:

1. Straight Payment - Model is only given paid compensation only. Since you are receiving money, DO NOT EXPECT THAT YOU WILL ALSO RECEIVE IMAGES FROM THE SHOOT if you elect this option.
2. Mixed Payment - If the Model desires images from the shoot then we should negotiate a reduction in their normal rate in exchange for these images. This can take various forms (bartering sets, number of images, usage, etc.) so if you are considering this option let me know your specific needs and potential use for the images, and let's see if we can come to terms.
Please let me know which option you want to do in your reply if you are interested in working with me.
Image Processing and Delivery and Use of Images
– After the shoot, the timeline goes to something like this:
Images will be selected right after we stop shooting or via teleconference within days after the shoot if requested. I want to do the shoot edit while the images are fresh in mind. If image review is not something you are interested in doing and you prefer to leave the edit to me that's fine as well.

The Shoot Agreement gives me 2 weeks from the shoot date deadline for the turnaround of the images.

These deadlines are included in the Shoot Agreement so I am bound by them.
– With trade shoots the image delivery will occur via internet delivery. My default means for delivery is using Dropbox as I can set up a folder for future shoot delivery that way and most people like being able to access images via their computer or mobile device. I have alternatives if you prefer a different means of delivery
– The Shoot Agreement gives you non-commercial, self-promotional use. So as long as you aren't selling the images or giving them to someone else to make money from them, you are free to use the images as you please for non-commercial, self-promotional use. This includes websites, social media, portfolios, etc. If you have a single-person site or are on community sites that allow you to profit from the sale of sets (e.g. OnlyFans, Pateron, or your own website), please feel free to discuss your needs with me. I'm willing to negotiate use on an ad-hoc basis and if we can come to terms we will need to adjust the Shoot Agreement to reflect the arrangement.
– If you need print images let me know so that I can upload the print resolution files to an online gallery so that you can order and print from my vendors. I take this step to ensure quality print results and allow you to take advantage of the great print prices that my vendors offer. I do not add any mark-up so you will only pay for the cost of printing and shipping. Please allow 2 days for delivery of prints once you place an order. If you have a rush job, please contact me directly so that we can see what we can do for you.
Booking
If you are interested let's move forward with booking. Get back to me with 3 specific dates/times that work well for you and I'm open for and we can settle on one of those dates/times.
Once we settle on a shoot date, you will fill out this questionnaire so that I can prep the Shoot Agreement and have the info I need for my pre-production of the shoot.
Thanks for your time, I look forward to hearing back from you!!